Nu overal de fashion show voor het voorjaar 2021 plaats vinden, uiteraard in coronaproof omstandigheden, kunnen we al eens vooruitblikken op de trends die op ons afkomen voor deze herfst. In deel 1: women first!

1/ De ruiter laarzen
Het ene jaar komen ze tot over de knieën, het andere jaar maar net tot over de enkels, maar wat hebben designers dit jaar voor ons in petto? Modehuizen lieten zich kennelijk inspireren door de ruitersport, wat zich heeft geuit in mooi aansluitende (vaak lederen) laarzen tot net onder of boven de knieën. Vooral zwarte en bruine tinten nemen de bovenhand, wat hun elegantie zeker en vast ten hoede komt.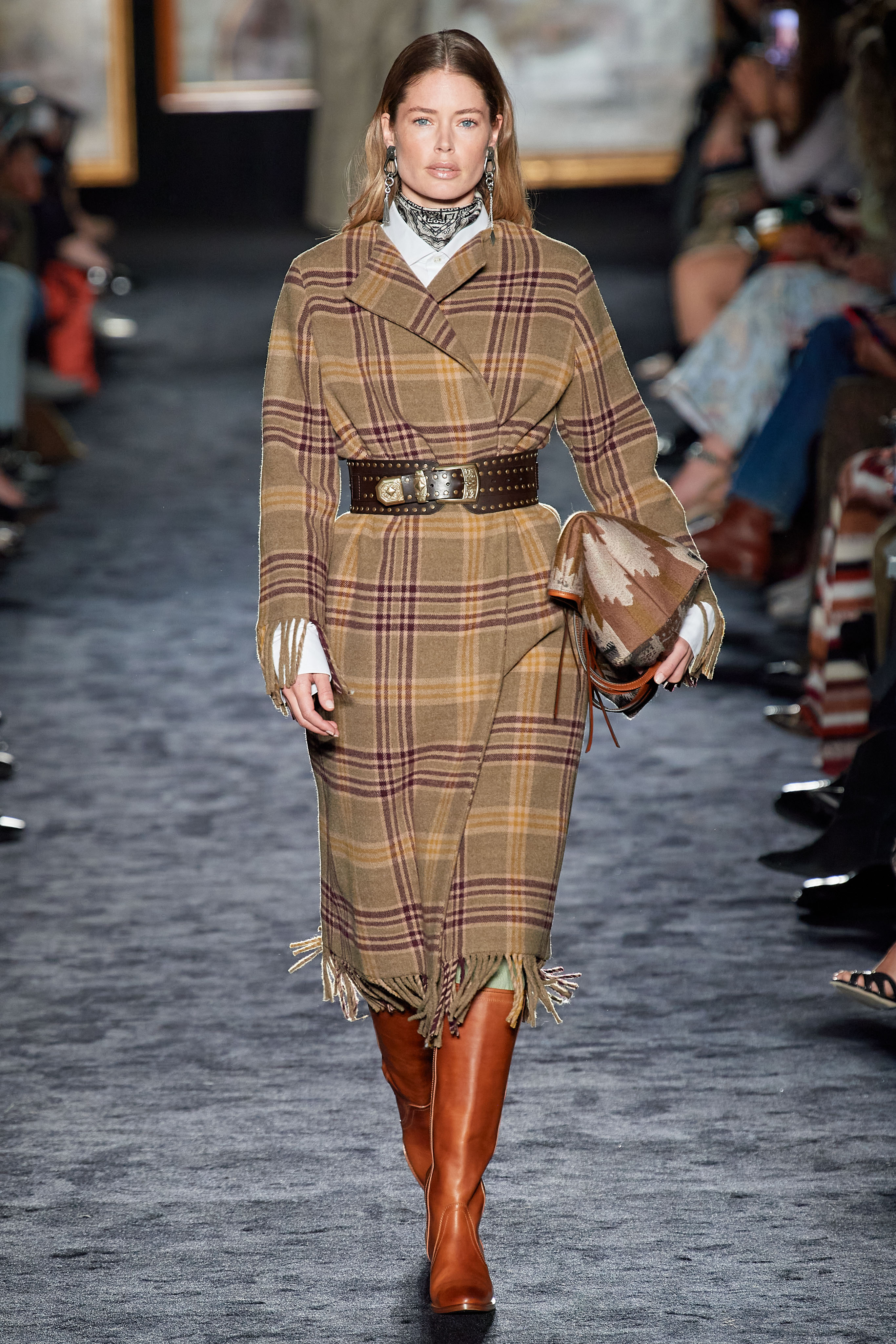 Shop hier highly fashionable laarzen van Brunello Cucinelli / retail price vanaf 750 euro: https://www.mytheresa.com/euro_en/brunello-cucinelli-leather-knee-high-boots-1580357.html?catref=category

Of ga voor deze stijlvolle 'these boots are made for walking' van Prada / retail price: 900 euro: https://www.mytheresa.com/euro_en/prada-nylon-and-leather-knee-high-boots-1560495.html?catref=category
2/ De cape
Waar vorige winter de oversized teddy-jassen het voortouw namen, heeft deze nu plaats gemaakt voor de cape. Deze straalt pure klasse uit en we zijn dan ook heel blij om deze trend te mogen verwelkomen. Met of zonder mouwen, oversized of super kort, ze komen in allerlei mogelijke formaten. Kies je voor een wijder model, probeer deze dan te combineren met een aansluitende broek of rok. Op deze manier is jouw outfit perfect in balans en ben je klaar om koningin winter te trotseren.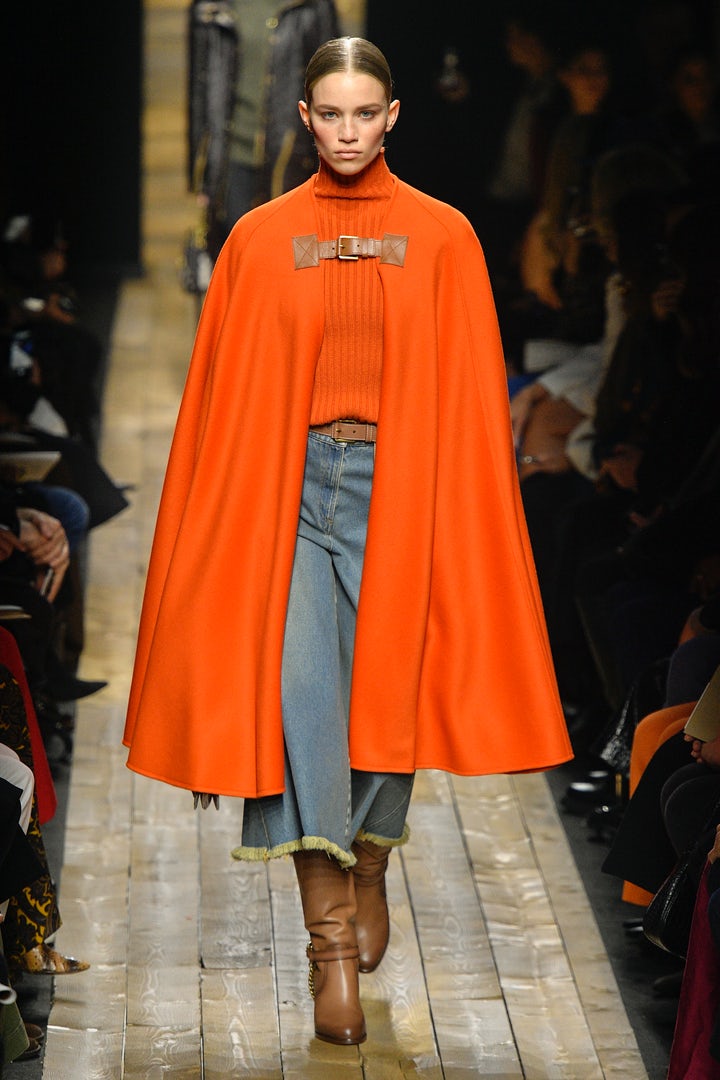 Voorgestelde producten:
3/ Leder
Vorig jaar was leder al een big hit, maar het ziet ernaar uit dat deze trend dit najaar een vervolg zal kennen. Het is dan ook zeker niet te missen in de garderobe van een echte fashionista! Zowat op elk kledingstuk zal je dit najaar een lederen variant kunnen vinden: van maxi rokken tot culottes broeken, name it and you will find it! Deze trend geeft meteen een extra touch aan jouw outfit, waardoor jouw look meteen naar een hoger niveau wordt getild. Super classy en vooral super chique! Wij zijn alvast fan.
Voorgestelde producten:
4/ Ruiten
De ruiten trend. Of noemen we het eerder pied-de-poul? Of misschien was het tartan? Je merkt het al… Deze trend heeft verschillende benamingen, maar over één ding zijn we het eens: het is een echte statement trend. Bij het dragen van een leuke blazer met tartan motief, zijn meteen alle ogen op jou gericht. Zeker wanneer je deze nog eens met de juiste aanvullende stuks combineert, denk maar aan: een witte blouse, een strakke jeans & een mooi paar aansluitende laarzen. Hiermee creëer je meteen een Ralph Lauren vibe die ontzettend veel stijl uitstraalt.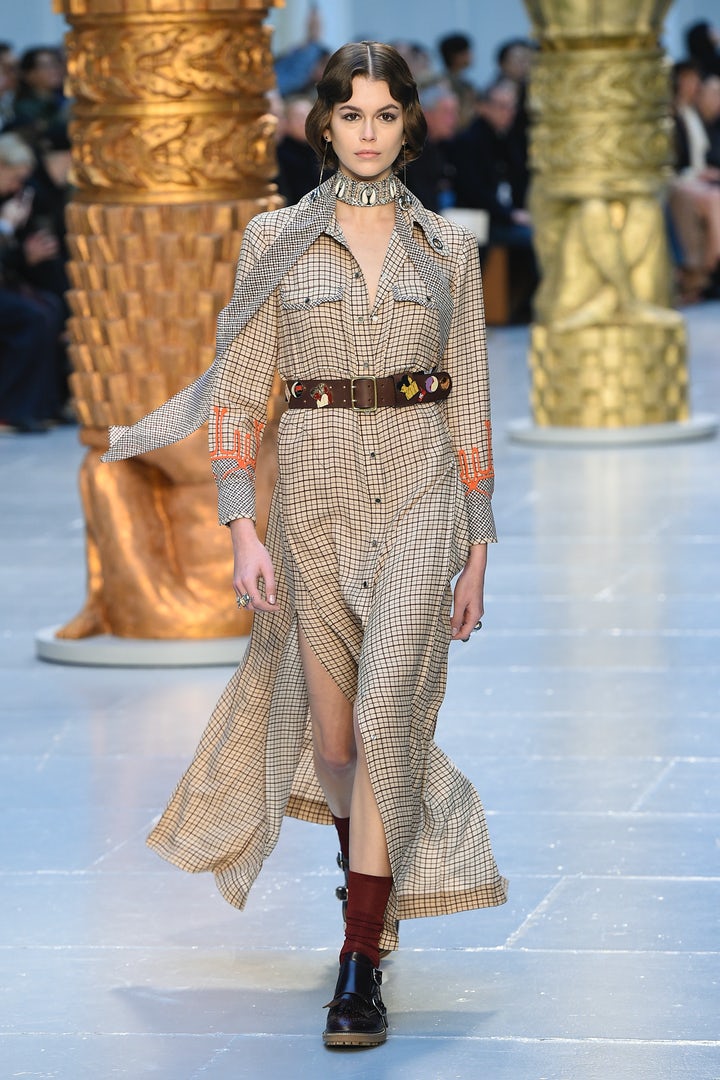 Voorgestelde producten:
5/ Franjes
Ook franjes zullen dit najaar vaak te zien zijn in de showrooms van verschillende modehuizen. De trend was reeds duidelijk te zien op de fashionshow van Dior FW20, waarbij de subtiele aanwezigheid van franjes zorgde voor een bohemian look and feel. Ook Prada stak ze niet onder stoelen of banken, maar koos eerder voor een strakkere aanpak door franjes met leder te combineren. Deze trend is niet alleen heel modieus, maar ook heel draagbaar!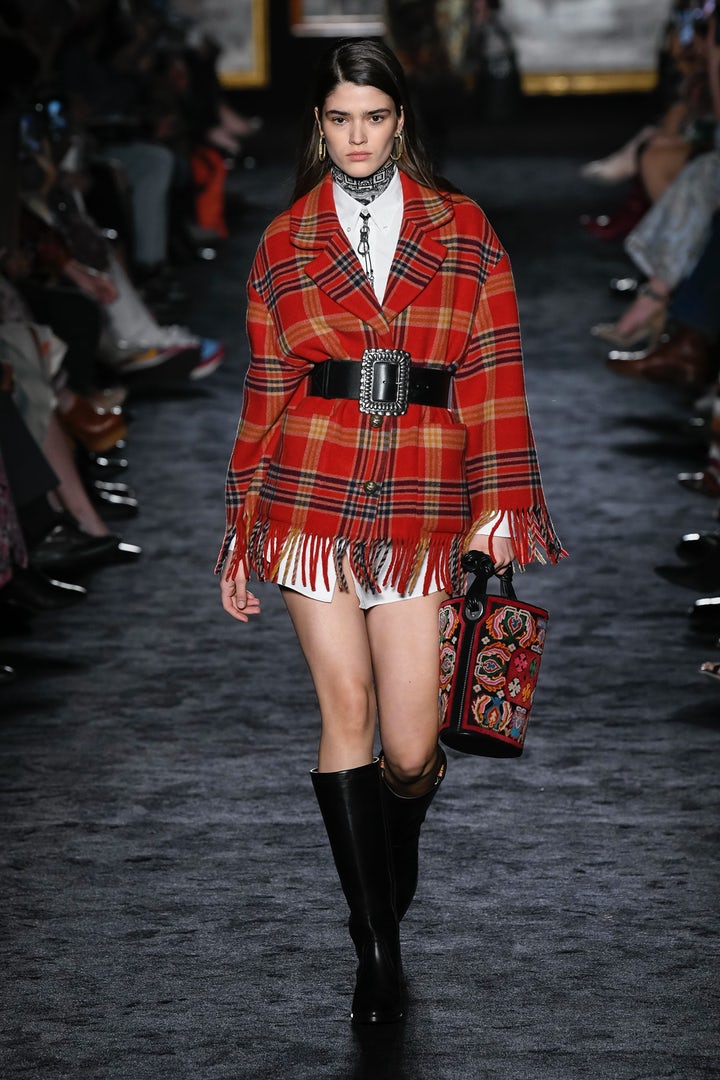 Voorgestelde producten:
Ook geïnteresseerd in wat designers dit jaar voor de mannen in petto hebben? Bekijk dan zeker even volgend artikel: