Het lijkt erop dat Barbiecore pink (beter bekend als Valentino hot pink) nog even hier blijft, maar welke kleuren zullen dan nog ontploffen in 2023? Na een grondige analyse van de SS23 shows, kwamen wij tot een unaniem besluit: dìt worden de kleuren die het modejaar zullen maken.
1/ Een fris limoentje
Dat groen al eventjes de plak zwaait, hoeven we je vast niet te vertellen. Grasgroen of Kelly green, geïntroduceerd door onder andere het populaire The Frankie Shop, draagt al sinds zomer 2021 de kroon. Dit voorjaar is het de beurt aan een iets lichter en frisser tintje: limoen. Een beetje flirterig en nét een tikje stoer, ideaal voor de lente als je het ons vraagt.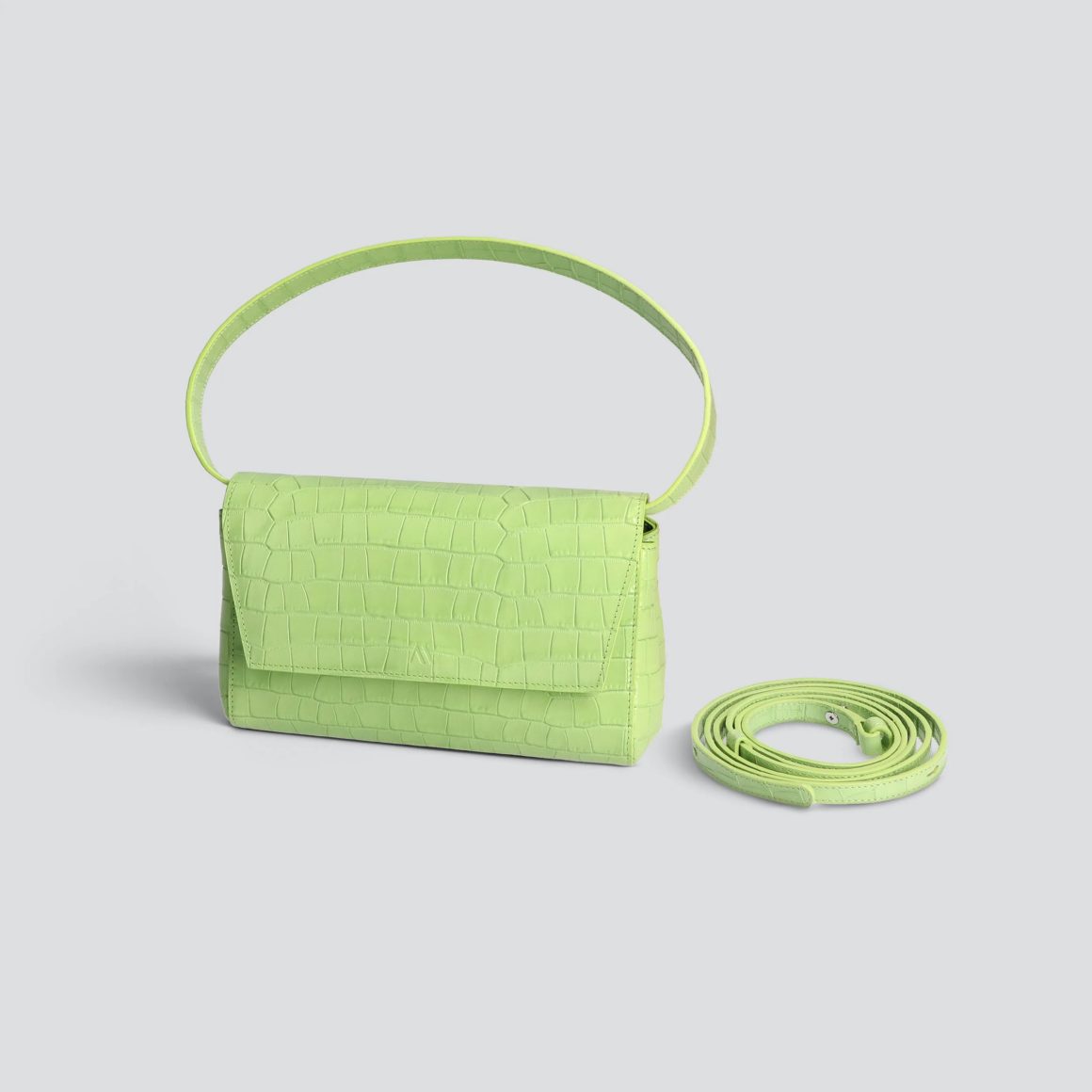 Ikon clutch croco KAAI, € 350 – Shop hier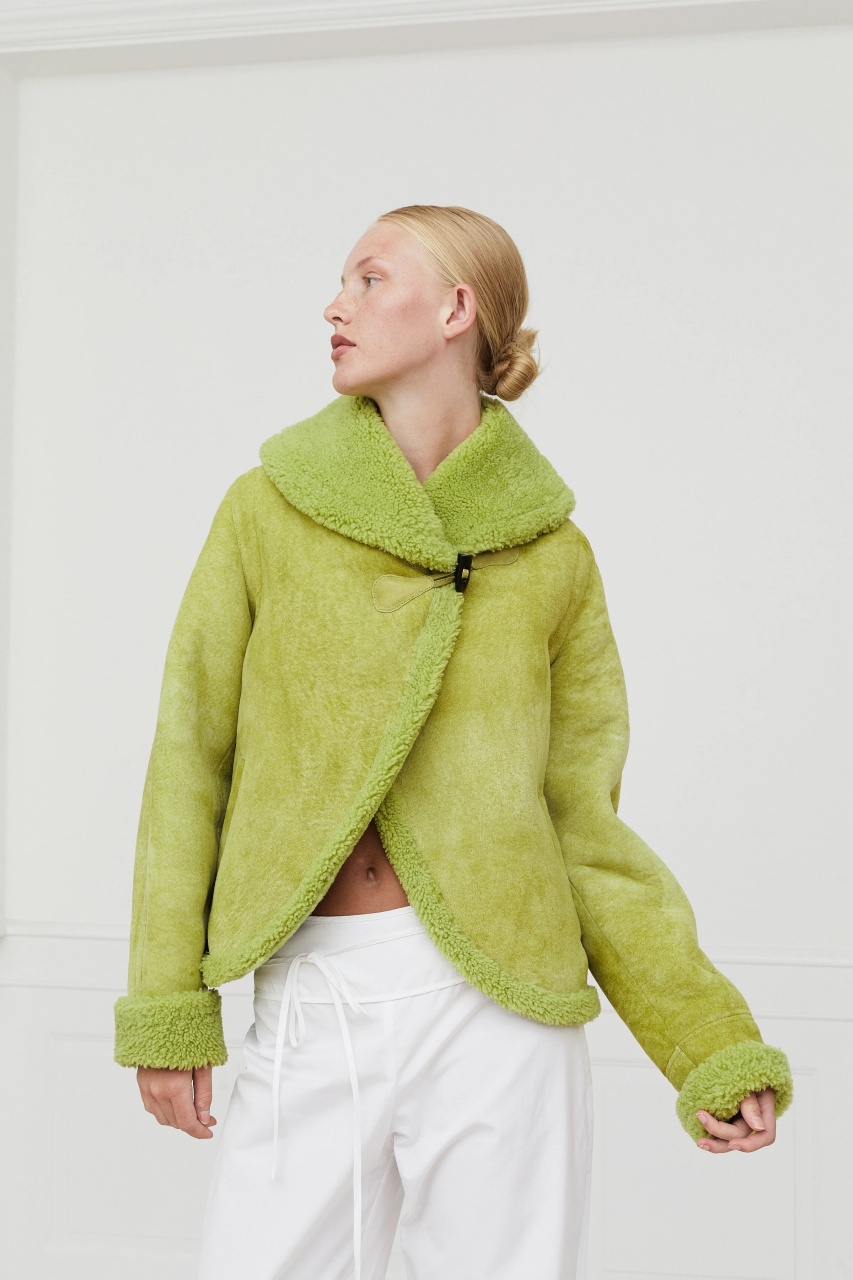 Shearling jacket met asymmetrische knoop Saks Potts, € 1.161 – Shop hier
Maxi paper dress Sea Me Happy, € 239 – Shop hier
2/ Lady in saffron
Als je toch niet helemaal weg bent van die felle tinten groen, hebben we een andere gedurfde tint die misschien wél volledig in je garderobe past. Wat zo opvallend is aan de opkomst van saffraan is dat designers er volledige monochrome ensembles mee opbouwen. Modellen werden de catwalk opgestuurd alsof ze van top tot teen in rode verf gedipt waren. Rotate sloot de fashion week zelfs af door één rode zee van dansende modellen in vinyl outfits te creëeren. Een echt feestje en absoluut een van onze hoogtepunten wat betreft de SS23 collecties.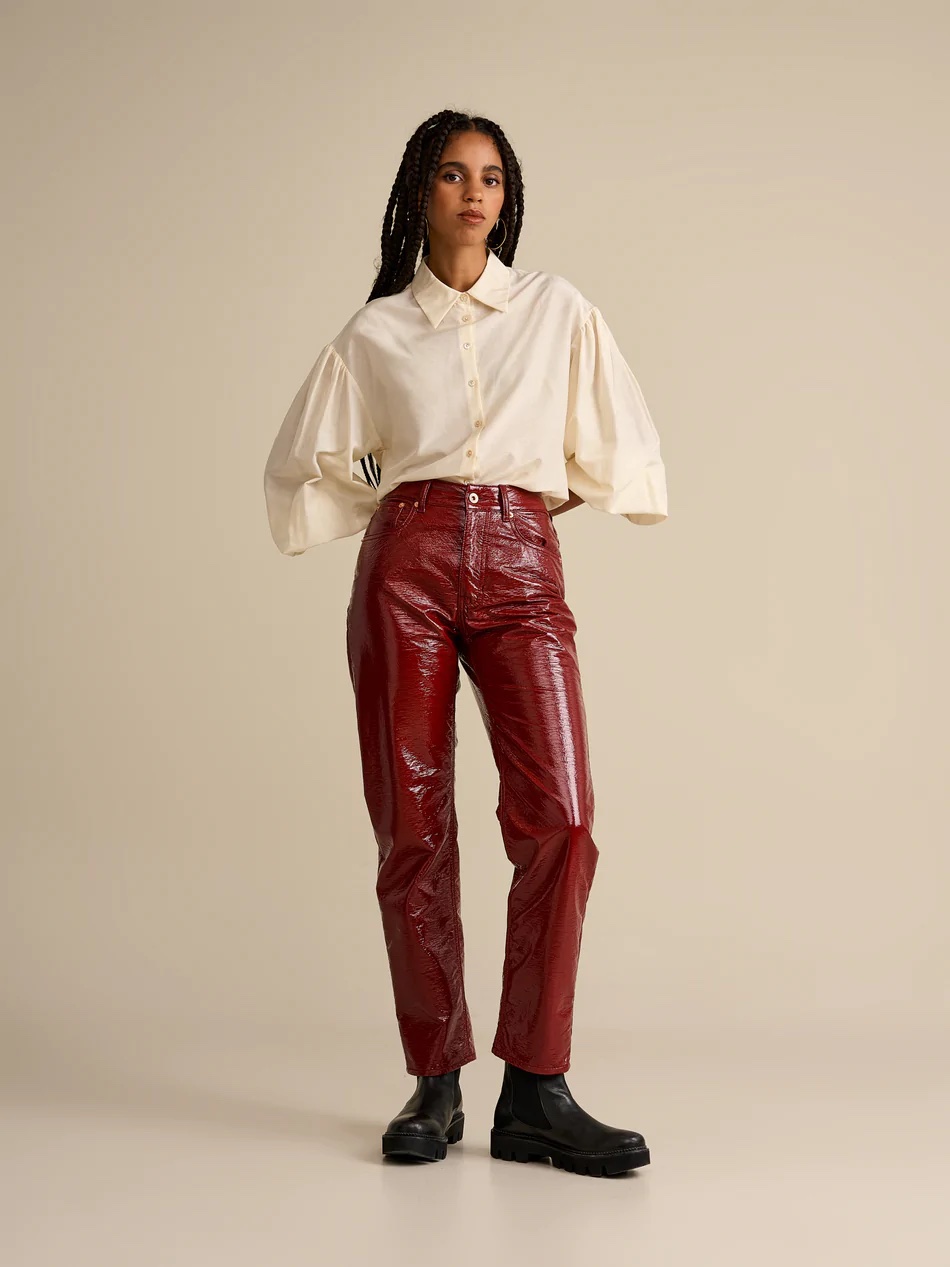 Lakleren broek Bellerose, € 169 – Shop hier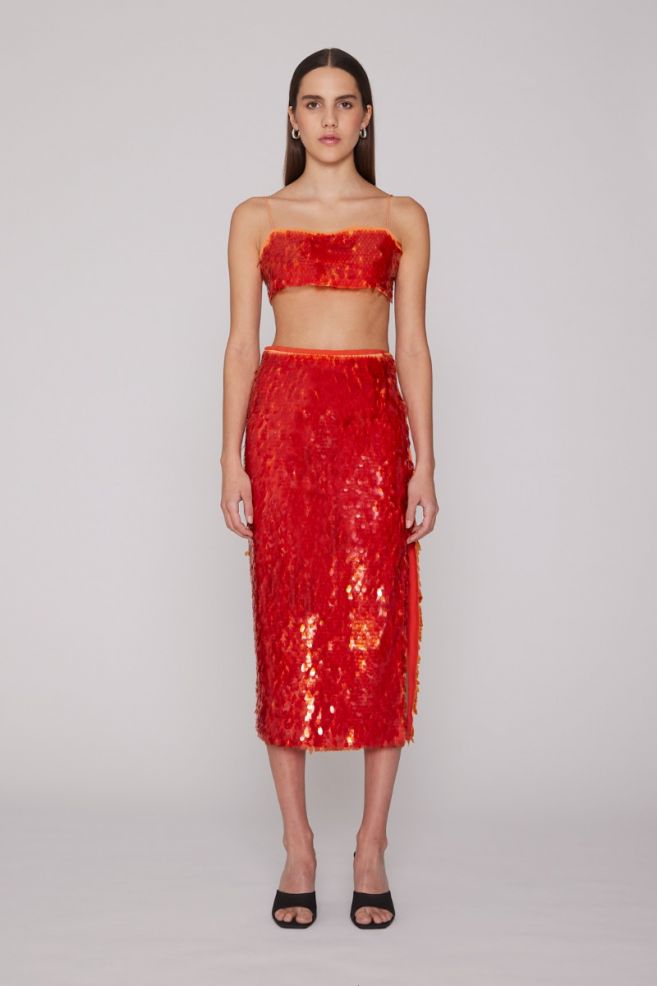 Midirok met lovertjes Rotate, € 121 – Shop hier
Saffraan-rode buffalo leren handtas Bea Mombaers x Serax, € 618 – Shop hier
3/ Niet alleen voor de bruid
Niets roept meer voorjaar-gevoelens op dan de kleur wit. Van luchtige blouses met embroidery over klassieke marcellekes (liefst van Prada, als het even kan!) en losse linnen broeken tot los vallende katoenen jurkjes. De associatie met een white party of all white wedding is nooit ver weg, maar wij dragen wit graag de hele zomer door. Perfect voor onze coastal grandmother esthetiek, de luxeuze levensstijl uit Nancy Meyers-films die tegenwoordig viraal gaat op sociale media. Doe ons maar een zomer naar de Provence à la Jacquemus, 24/7 in hemels wit.
Ivory gedrapeerde jurk Misha, € 415 – Shop hier
Vest met ruffles Jacquemus, € 950 – Shop hier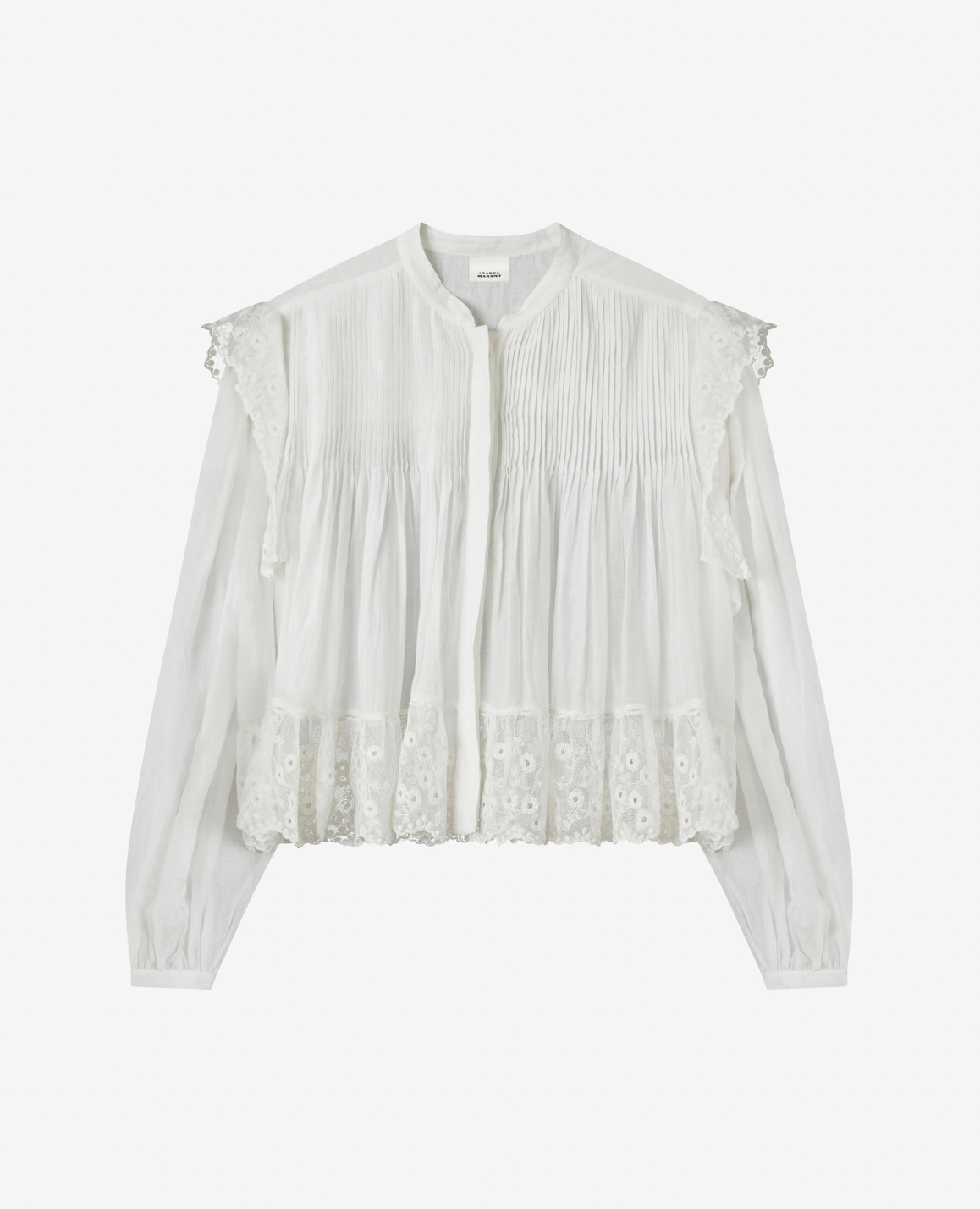 Blouse met embroidery Isabel Marant, € 650 – Shop hier
We hopen dat je met deze kleurgids de trendy tinten van 2023 met extra veel zelfvertrouwen zal dragen. Veel shop-plezier!