Na een lange periode van lockdowns en zoom-calls in joggingbroek is het einde van deze pandemie eindelijk in zicht. Deze nieuwe vrijheid brengt een gevoel van geluk, openheid en uitbundigheid met zich mee, ook in je kleerkast! Met felgekleurde, gedurfde en speelse kledij, die nu overal te vinden is van runway tot streetstyle, zet de mode-industrie dit post-pandemie tijdperk geslaagd in. Deze stijl "dopamine-dressing" genaamd zou de drager gelukkiger maken. Wil je weten hoe? lees dan verder.     
Wat is dopamine
Voordat ik je vertel hoe kleding je gelukkiger kan maken, moet je eerst meer weten over wat je gelukkig maakt, "dopamine". Dopamine is een stof in je hersenen die het geluksgevoel aanmaakt, daarom wordt het ook wel het gelukshormoon genoemd. Deze stof geeft je een gevoel van alertheid, focus, motivatie, geluk en in hoge dosissen zelfs euforie. Dopamine kan vrijkomen na het joggen, tijdens het shoppen of na een lekkere maaltijd maar ook als je de juiste kleding draagt.
Hoe werkt dopamine dressing
De theorie achter dopamine dressing zegt dat de rijke sensitieve input (kleur, vorm en textuur) van je kleding de aanmaak van dopamine kan bevorderen zoals andere dingen die je blij maken. Het is een selffulfilling prophecy want als je je vrolijk kleedt dan voel je je gelukkig. Algemeen voelen de meeste mensen zich blijer en zelfverzekerder als ze veel felle kleuren dragen maar dit is geen regel.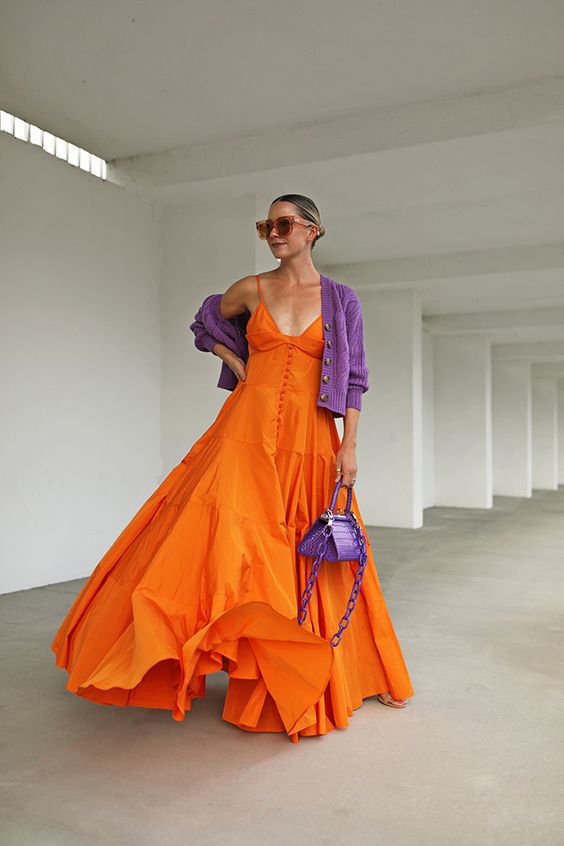 Kleur in je kleerkast
Kleur is een krachtig communicatiemiddel dat invloed heeft op hoe mensen zich voelen en gedragen. Wat geassocieerd wordt met elke kleur is voor iedereen anders maar kleuren hebben een universele betekenis. Groen wordt gelinkt aan kalmte en natuur, geel met geluk en warmte en oranje met enthousiasme en sociabiliteit. De rode kleur krijgt passie en kracht toegeschreven, roze is zacht en empathisch, paars is luxueus en fantasierijk en blauw is kalm en loyaal.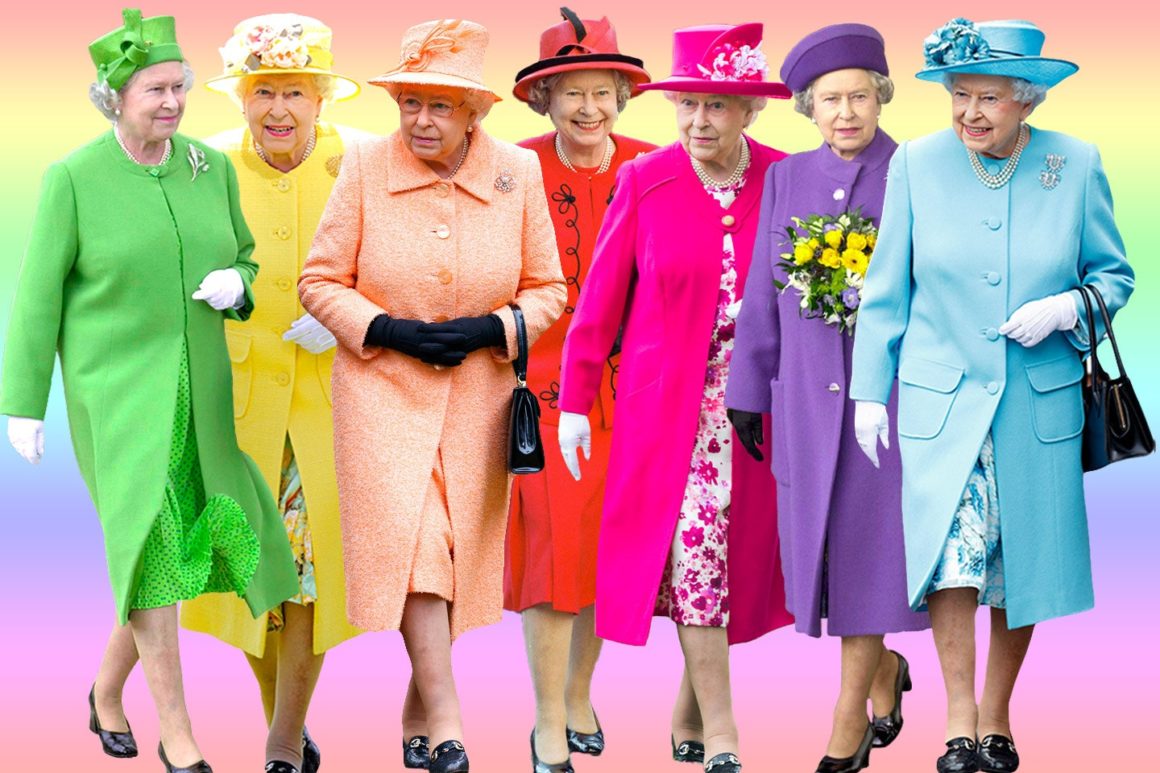 Draag het zelf
Dopamine dressing is een trend die echt iedereen kan dragen; man, vrouw, jong, oud en iedereen daartussen. Met flashy kleuren, speelse silhouetjes en artistieke prints is geen enkele combinatie te gek. Deze kledingstijl geeft je de kans om te experimenteren met je favoriete kledingstukken en al te meer een reden om de kleding die je bewaart voor een speciale gelegenheid te dragen, gewoon omdat het kan.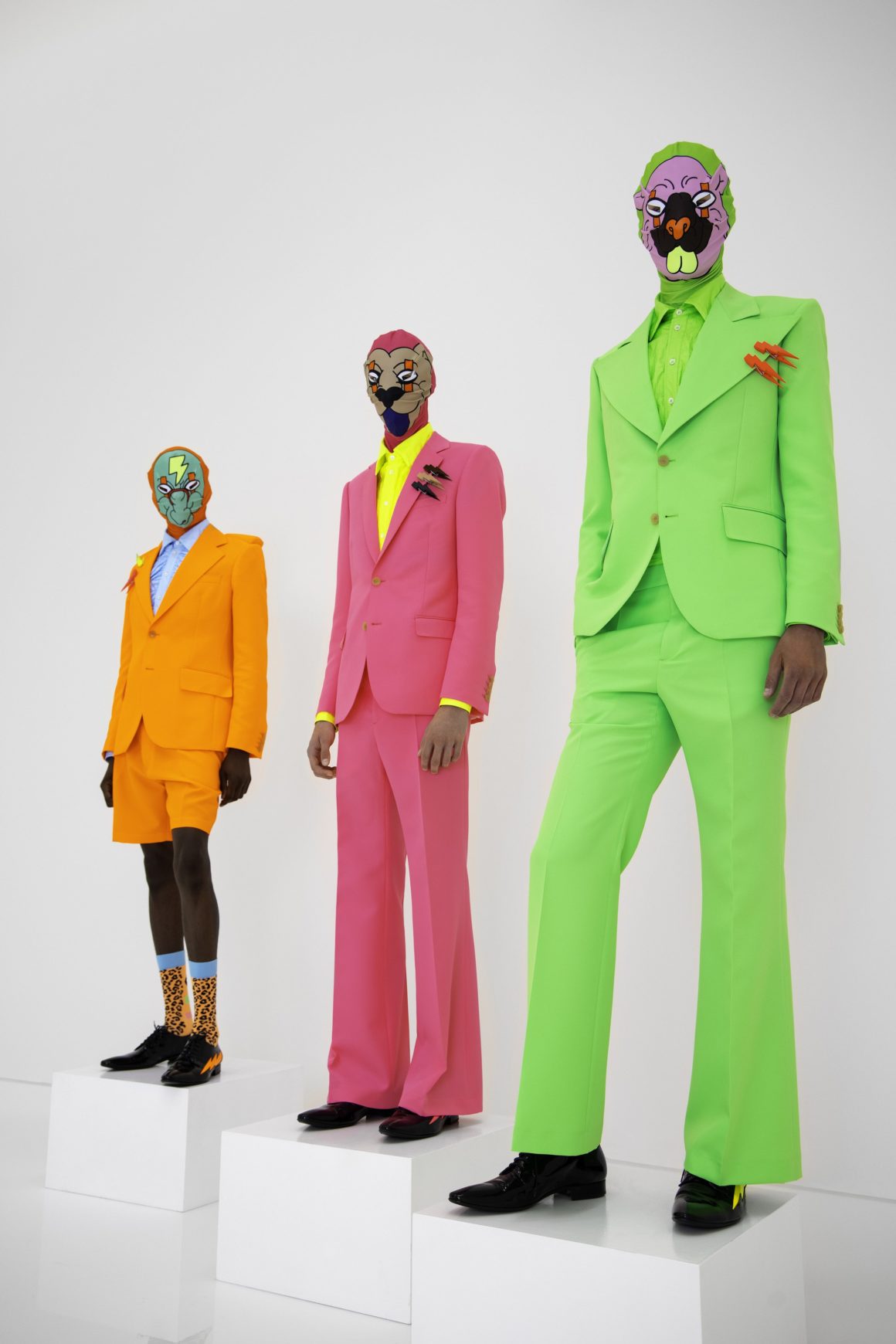 Details
Voelt dopamine dressing intimiderend? Dat hoeft het niet te zijn. Zelfs als je iemand bent die een neutraal kleurenpalet verkiest kan je nog steeds aan dopamine dressing doen. Dit kan je doen door te beginnen met enkele accessoires of details in je outfit in een kleur waar je je comfortabel bij voelt. Kies bijvoorbeeld, schoenen, een handtas of juwelen in een flashy kleur. Dit kan een minimalistische look omtoveren tot een unieke outfit. Je kan het ook meteen groter aanpakken door een kleurrijke outfit te dragen want wanneer je je buiten je comfort zone kleedt produceer je meer gelukshormonen.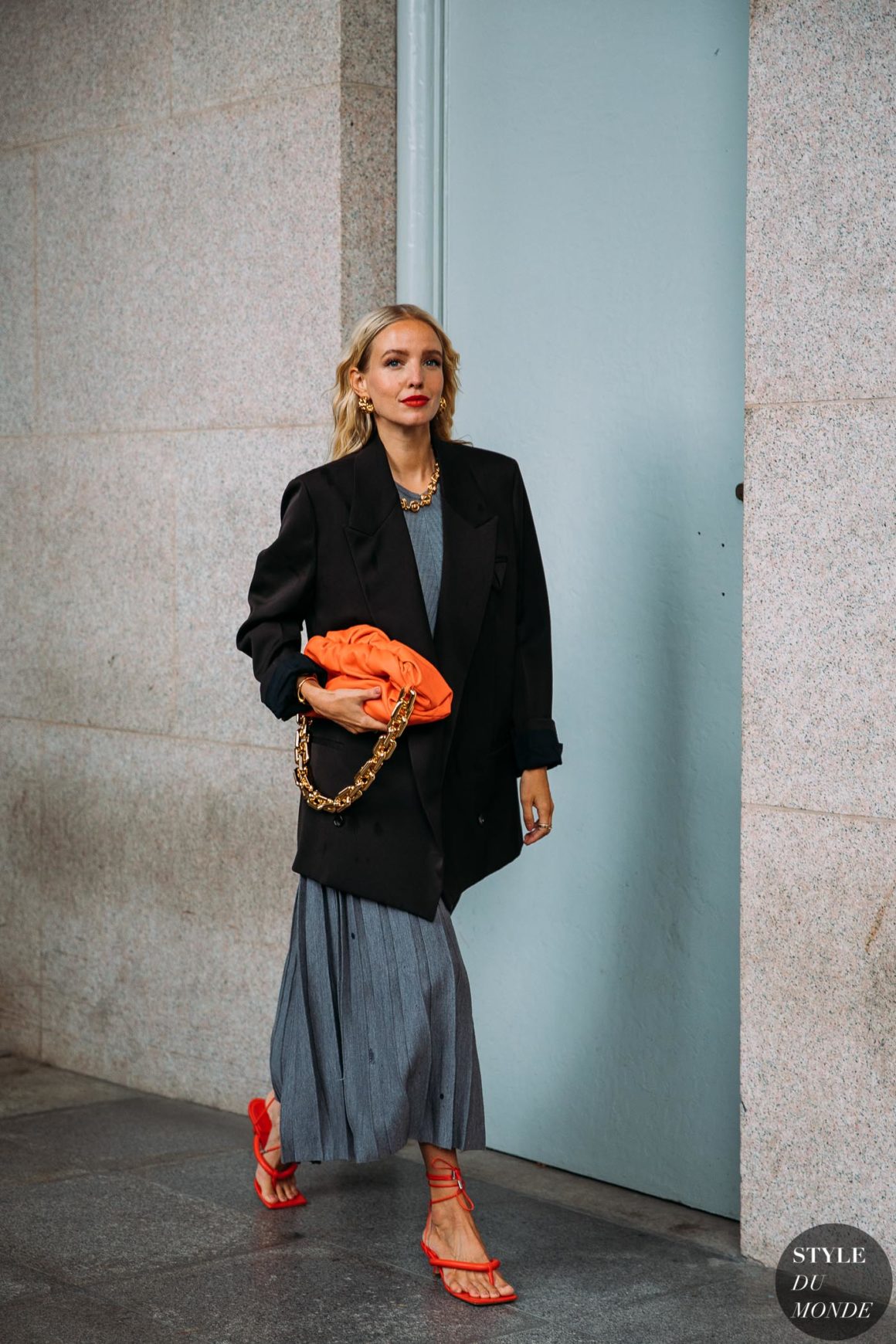 Draag waar je van houdt
De belangrijkste en enige regel van dopamine dressing is dat je kleding draagt die je gelukkig maakt. Wat voor kleding dit is, is voor iedereen anders. De kleur geel maakt de meeste mensen blij maar dat betekent nog niet dat het voor jou hetzelfde effect heeft. Dus zoek in jouw kleerkast kleding die je associeert met mensen, dingen of momenten die jou blij maken en draag deze. Want een goede dag begint met een goede outfit.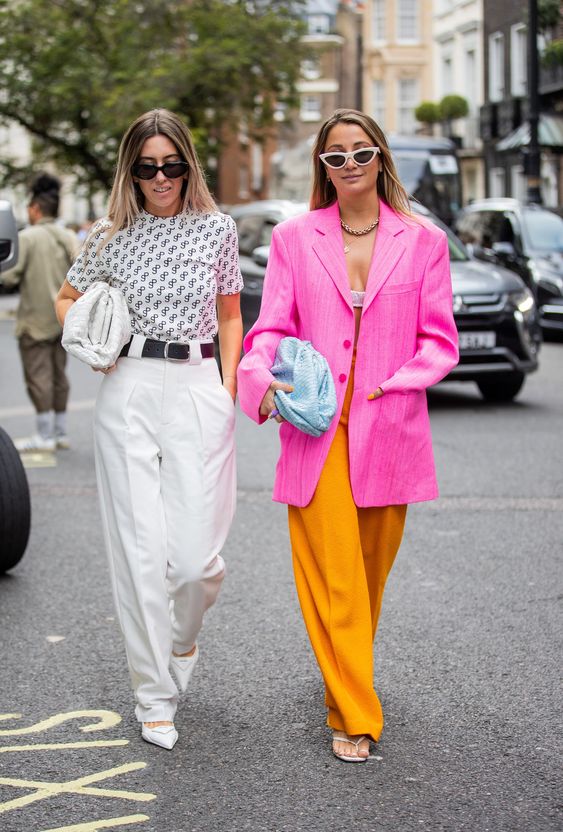 Zoek je nog meer stijl inspiratie? Neem dan zeker een kijkje op onze PureStyle pagina!